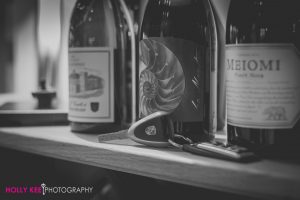 President's Report June 2017
Jason Miller – KY Region President
As I sit down to write my June report this morning, I am now one year older, having just celebrated my 41st Birthday yesterday, May 20th.  And, what better way to have celebrated then with my fellow Porsche enthusiasts at Joe and Jane's Annual Wine Party last evening. While we did incur a brief rain storm, accompanied with some small hail, nothing could take away from what has become one of our best events.  Joe is truly a master chef.  Short of Ruth's Chris, I assure you, I could not have had a better steak. Jane is always the perfect hostess, even with wet feet trampling through her beautiful home.  And of course, no party can be complete without the fabulous guests, new and old.  The beauty of this party is that it is solely about the socialization, and every year new members who have yet to attend an event show up.  I am confident in saying everyone had a great time!  I know Holly and I did.  Thank you again to Joe and Jane for another great event!!
We are now in the thick of driving season and have numerous events planned.  Check the calendar of events often to stay up to date.  Here is a brief list of upcoming events:
May 27 Town Branch Distillery Tour
June 9-11 Summer Heat DE
June 12 KYPCA Monthly Meeting
June 17 General Butler State Park and Rabbit Hash General Store
July 10 KYPCA Monthly Meeting
July 22 Patoka Lake Winery
July 28 Polly's Freeze Ice Cream Run
The June DE is fast approaching.  Have you signed up?  As I write this report, there are still slots available.  Don't miss out.  September is too far off.
The Pacesetter in its new form can be found at www.kypca.org.
Our June meeting will be Monday, June 12 at the home of Edward and Stasia.  The meeting starts at 7pm. Bring a chair. Check your e-mail for details, including address.
I hope to see you there.
Jason
https://kypca.org/wp-content/uploads/2014/02/newest-logo3.png
0
0
Jason Miller
https://kypca.org/wp-content/uploads/2014/02/newest-logo3.png
Jason Miller
2017-05-21 12:28:42
2017-05-23 09:42:31
June 2017 President's Report