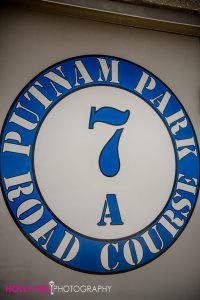 President's Report July 2017
Jason Miller – KY Region President
Another FANTASTIC Summer Heat in the books.  KYPCA DE's are nothing short of amazing. And, the new surface at Putnam Park is pretty great too!  If you have yet to participate either as a driver or simply as a spectator, what are you waiting for?  Our September Fall Fastival is calling your name.
Thanks to Randy Biery and the Blue Grass Porsche staff for their continued support, without which these DE's would not be possible.  The weather could not have been better and the weekend was incident free.  PCNA Hot Shoes John Lewis and Cass Whitehead were again on hand the entire weekend providing on track instruction and rides in the brand new Porsche Panamera, these two guys…!  Cass and John have become friends to so many of us.  And, their driving skills, they make it look so easy.
Thanks must also be given to the many club members who continually invest their time to plan, run, and instruct.  There are too many to mention.  But, special thanks go out to Jeremy Miller, Mark Bos, Richard Darnell, Mark Lichtefeld, Chuck Hicks, Dan Stewart, Anthony Minstein, and Gene and Peggy Hoffman.
And, to all our Instructors, THANK YOU!!  Without our Instructors this event does not happen.  This was my first time having two students.  While I truly enjoyed it, I was exhausted!  I am indebted to the many who took the time to instruct me and allow my development as a driver.  We are all lucky to enjoy such an amazing hobby.
Mark your calendars now for our next DE, the Fall Fastival, September 8, 9, 10.  And remember, we will be holding Instructor training at our June 2018 event.
Below is a rundown of upcoming events:
July 1 Goodwood Brewery Tour
July 10 KYPCA Monthly Meeting
July 15 Keeneland Concours
July 22 Patoka Lake Winery
July 28 Polly's Freeze Ice Cream Run
August 14 KYPCA Monthly Meeting – Oxmoor Country Club
August 26 Parade Laps at NCM
Our July meeting will be Monday, July 10 at the home of Bobbie and Jim.  The meeting starts at 7pm.  Bring a chair.  Dinner and drinks will be provided.  Check your e-mail for details, including address.
Jason
https://kypca.org/wp-content/uploads/2014/02/newest-logo3.png
0
0
Jason Miller
https://kypca.org/wp-content/uploads/2014/02/newest-logo3.png
Jason Miller
2017-06-25 12:46:18
2017-07-23 21:31:08
July 2017 President's Report